Stay bang-on trend wearing these crystal-clear glasses from Country Road. In a feminine, upswept shape, they're made from translucent acetate with a smoky-grey tint that pairs perfectly with mirror-like silver sides.
CR 61
When the sun's shining, chuck on these Roxy sunglasses and you're good to go. In an on-trend round shape, this acetate frame features a stylish, silver metal bridge that offsets the gorgeous mottled pattern.
With colours reminiscent of the gorges leading to Petra, these ELLERY glasses exude a sense of warmth and style thanks to the semi-translucent acetate and subtle pin details.
ELLERY 24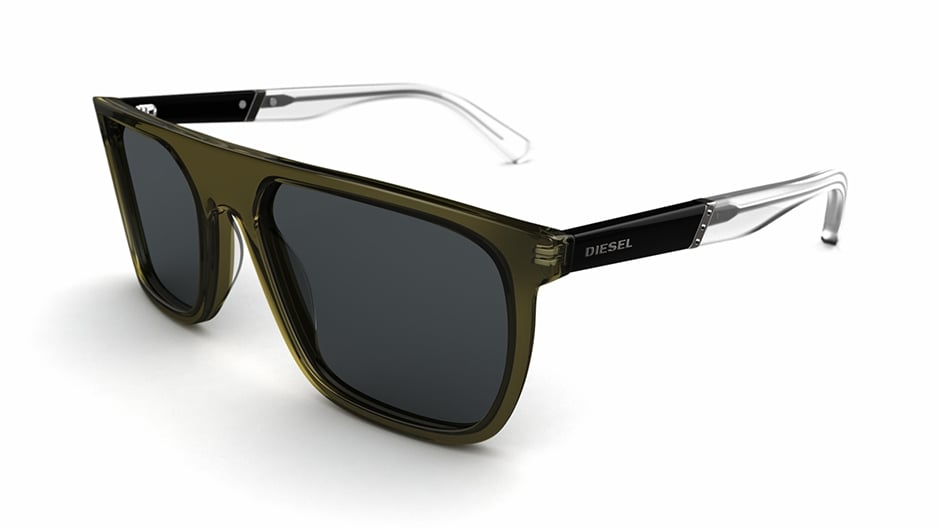 Square Diesel sunglasses with a deep, sleek front and contrasting sides balance casual and out-there for those who want to step out of their comfort zone. Made from acetate with metallic detailing.
DIESEL SUN RX 01
For a summer look that never goes out of style, try these Aviator-inspired sunglasses by Country Road. Made from thin, silver metal with contrasting tortoiseshell tips in acetate – these frames make a serious style statement.
We haven't forgotten about all the contact lens wearers out their either – if you need to replenish your stocks, now is the time. From 25 Nov to 3 Dec, you can get $50 off when you spend $199 on contact lenses online only.